Directors / Executive Director
Chairman and CEO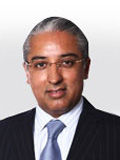 Randeep Grewal is the Chairman and Chief Executive of Greka Drilling Limited. He has extensive experience in the oil and gas industry and is the founder of the Greka Group of companies. Randeep acts as Chairman and CEO of the Greka Group and Grewal Family Office. From April 1997 to September 1997 he served as Chairman and CEO of Horizontal Ventures Inc., an oil and gas horizontal drilling technology company that became a subsidiary of Greka in September 1997. Randeep was Corporate Vice President for the Rada Group with the principal responsibility for its global expansion and diversification from its defence roots and operations into a commercial organisation. Since 1986 he has been involved in various joint ventures, acquisitions, mergers and reorganisations in the United States, Europe and the Far East across a range of businesses.
Mr Grewal has a BSc in Mechanical Engineering from Northrop University.
Non-Executive Director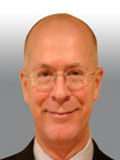 Bryan Smart is a Chartered Accountant with over 40 years of experience in finance both in professional and commercial roles. Until 1981, he worked for Deloitte as a chartered accountant in both external auditor and management consultancy roles for six years. He joined DaimlerChrysler (UK) Ltd in 1981 rising from internal auditor to financial controller in 1985 and was appointed CFO in 1996. During this period he completed the acquisition and assimilation of Chrysler Jeep in the UK, Lex Autosales and all Mercedes Benz dealers in metropolitan areas and also served on the board of Brunel University. He remains a trustee director of the DaimlerChrysler Pension Fund. Since leaving Daimler in 1996, Mr Smart's non executive directorships have included Chairman of the Supervisory Board of CarboTech AG, a company based in Salzburg which manufactures carbon fibre components for the automotive industry. He has been a non-executive director of AIM-listed Scotty Group PLC, which supplies satcom solutions for military applications. Bryan has also served on the board of Rangers International Football Club plc. He was an executive director of Tradelinens Ltd, a joint venture established with a Chinese importer until its successful sale in 2014. His current responsibilities include non-executive director roles in AB Dynamics plc, a company that designs and manufactures robotic test equipment for the automotive industry, and also in Greka Drilling Limited and Greka Engineering & Technology Ltd. He also acts as a consultant for Greenoaks Ltd, a Mercedes dealer group and is a trustee of Brooklands Museum. Aside from family, his main passion in life is classic cars which he collects and restores, competing occasionally.
Non-Executive Director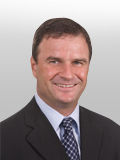 Mr Mulhearn has over 30 years experience in the financial industry in Australia, Asia, Europe, and the Americas. He commenced his career at Citibank where he worked for 20 years in Australia, London and New York in numerous positions including co-Head of Commodity Finance, Head of Commodity Sales, Head of Asian Commodities and Head of Australian Fixed Income and Derivatives. He worked for Merrill Lynch (New York) in the Structured Finance department before moving to Asia in 2006 where he worked for Standard Chartered Bank (Singapore), JPMorgan Asia (Singapore) and ANZ (Singapore) where he led the development of the commodity and structured commodity finance activities.
Sean is currently CEO and founder of Jacaranda Capital Partners, a boutique advisory and corporate training firm with offices in Sydney and Singapore.
Mr Mulhearn has a Bachelor of Economics from the University of Sydney and obtained formal financial accreditations in the US and Asia.